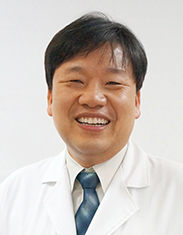 Dear members of the Korean Academy on Communication in Healthcare,
In addition, to all researchers, educators, and medical professionals working in the field who have visited the website with an interest in health communication.
The Korean Academy on Communication in Healthcare is based on the real awareness that communication for healing between doctors (healthcare workers) and patients is cut off and the humanity of the patient and medical personnel is alienated accordingly. In a social trend where the importance of communication has become more important than ever, the Academy was established in 2006 with the concerted efforts of experts from various fields to improve education, research, and training of communication in healthcare.
With the 15th anniversary of its foundation approaching, our society has been working to build and spread the knowledge system of communication in healthcare through research in various fields of humanities and social sciences such as philosophy, linguistics, and education, as well as medicine, dentistry, and nursing. For this, the Academy hosted the spring and the autumn conferences every year, while continuously publishing in the "Health Communication" journal. We have undertaken the role as a field for producing and exchanging field-oriented knowledge of education and practice in a variety of ways, including writing textbooks for medical schools, conducting Dipex research, and holding the forum for the arts in healthcare.
However, the COVID-19 pandemic last year led to a decline in academic activities and reduced plans to revitalize research activities in the conference and conduct workshops.
Now, we will take it step by step slowly. Since its establishment, the Academy has promoted multidisciplinary approaches among academic fields such as humanities, medical science, and nursing science. To examine the issues in the field from various perspectives and produce and exchange field-oriented knowledge, we will perform our duties more faithfully. We hope to transform into a medical environment where patient-centered communication and communication between healthcare professionals can be made efficiently.
We ask for the participation and support of members and all interested persons.
President, Korean Academy on Communication in Healthcare

Sang Keun Hahm